BOOK YOUR TRANSFERS ONLINE
Do you want to know Malta better?
We offer tours and excursions all around the Maltese islands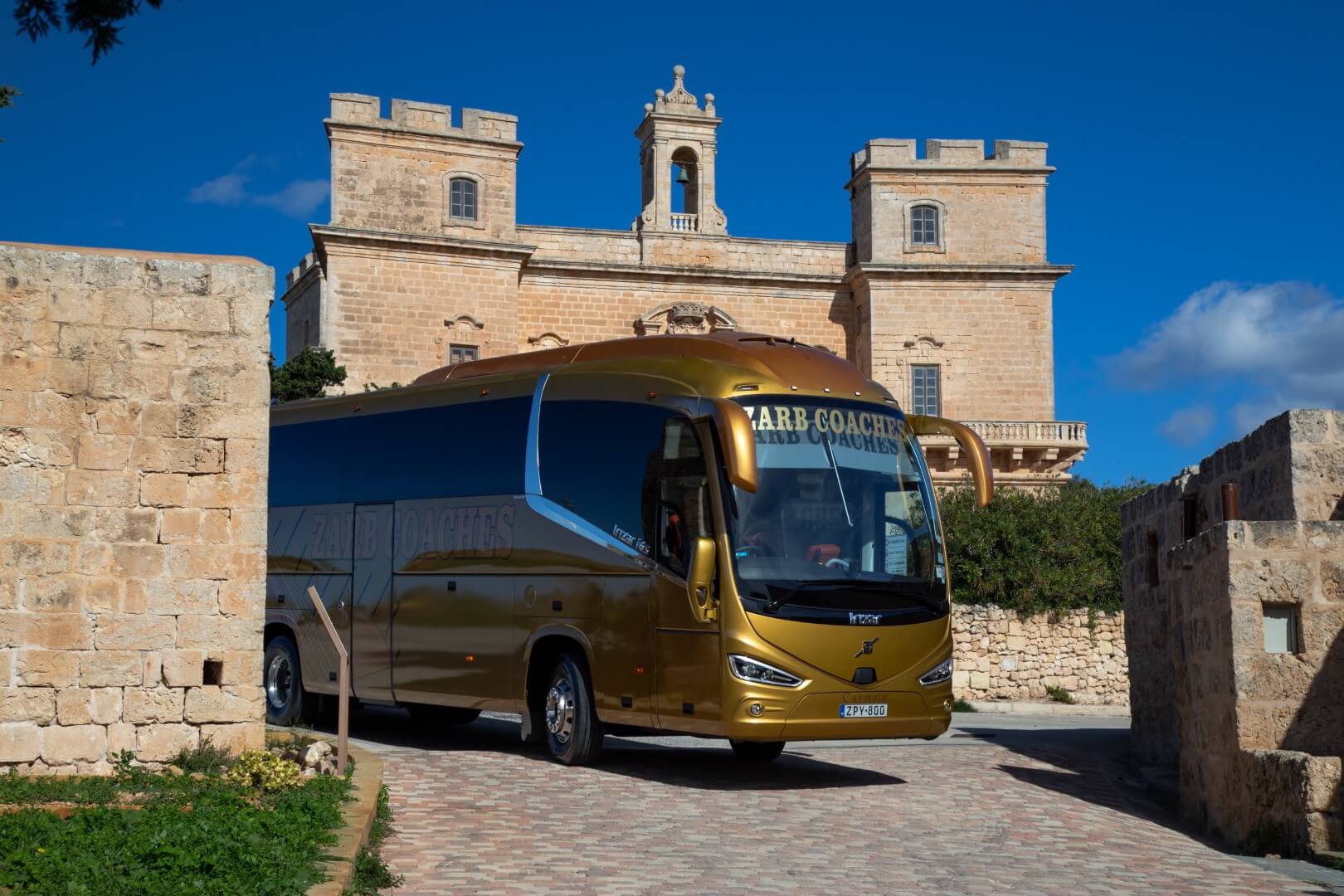 We provide tours and excursions to the islands' main attractions, scenic spots, temples, markets and other places of interest.

Our portfolio of tours and excursions is sure to include an option to suit your taste, from full day private tours with Fully Licensed Guide, together with lunch or dinner, to shared half day or evening guided tours.

Let us show you around these beautiful islands, in comfort and style!
Read more
Our Services
Learn about the services we offer in Malta & Gozo
Zarb Coaches
With such a varied fleet of vehicles Zarb Coaches can provide transport services to suit the requirement of any long standing or new customer. These services include:
Services to incoming tourists - Airport to Hotel transfers; Excursions in Malta and Gozo; Excursions for people with special needs, etc - these services we provide directly to small groups of on a regular basis to tour operators or cruise liners companies.
Corporate Services - Malta has established itself as a international conference center therefore we have geared ourselves to support conference organisers with packages from the arrival of guests at the airport to transfers and excursions up to the final transfer from hotels back to the airport.
Other Services - We also provide services for the transport of personnel to the place of work and transport of school children to and from schools.